July 22nd, 2008 by Jordan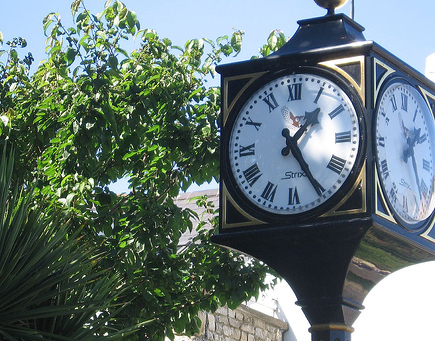 WorldClockProject.org is an internet project that (briefly summarizing) takes pictures of clocks at different times of the day from around the world. Users upload their pictures on FlickR….they post them on the site…and you end up with a lot of pictures of clocks.
From them: "Because it's great fun to look at pictures of clocks from around the world. And aside from telling us the time, these pictures of unfamiliar clocks take us to a different place and remind us of the vastness of the world."
Kind of found this one a bit boring…like the thought of world clocks, but the majority of the pictures just aren't that special. Either way, felt I should post about it.