September 28th, 2008 by Jordan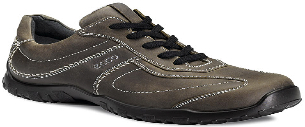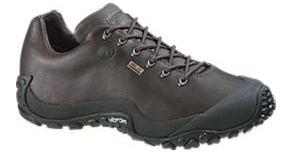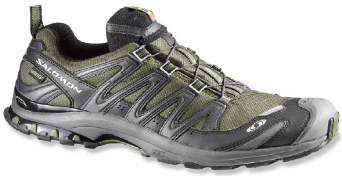 People always seem to be baffled when selecting which shoes to pack while traveling. In addition to the obvious need for comfort, there is more to consider. A lot of companies make shoes that will fit your needs, Merrell is good, Rockports are probably the most comfortable if you don't mind wearing old man looking shoes, Dr. Martens, Ecco's are also good all-around. When you are shopping online for shoes, I think you'll have the best luck searching the site's casual, trail, or walking categories. Street shoes are common and you will see those a lot while traveling, buy my argument against those are comfort. Most street shoes are generally for the flat footed. Here's my short list for selecting travel shoes:
Comfort: Sure this is the most important factor because if your shoes are so uncomfortable you can't walk in them, it may ruin your trip. So be sure to go with a pair you have worn and tested for at least 2 weeks before you travel. Comfort doesn't just apply to sneakers or casual shoes, it also means comfortable sandals as well.
Style: I argue style is a bigger decider while traveling than when at home. Here's my point, while at home, we can pick out a shoe for every occasion, but on the road, we are limited to whatever shoe we packed, which is generally just one. Most backpackers I've met pack one pair of sandals, and one pair of shoes, hence that pair of shoes needs to fit all occasions you will be facing while traveling. For instance, you may want a pair to wear with shorts and long pants both. You may need a pair that will be good for the discos & clubs, and that same pair will need to get you up 1000's of stairs to reach the top of that famous monument. So always consider what you'll be doing before picking out shoes.
Running: Make sure you can run or at least move quickly in your shoes. Why would you need a pair that you can run in? Let's see…you're being chased by thugs…you've got a train to catch…you've got to jump out of the way of bicyclists & city buses. At least once If you are a backpacker city hoping, you will find yourself in a situation like this. If you are wearing heels or slip-on's, you're going to lose your shoes eventually…which is a bad thing.
Color: In general, it's better to pick a darker shade. White just doesn't blend in with the crowd most of the time, and if you're wearing white Nike's or Adidas, you're probably going to be pegged for a tourist. Also, dark colors seem to work in more situations. The only real challenge is finding a pair that works with shorts and pants alike.
Destination: Depending on where you travel, it will make a difference which shoes you pack. This article covers the backpacking hotspots such as Europe, Central America & Mexico, Austrailia, & New Zealand. One option is to purchase a pair of local shoes when you arrive at your destination. Wear a really old pair of shoes you want to get rid of to your destination, and then throw them out and buy a new pair wherever you are. This let's you see what the locals wear and also makes sure you don't stand out in a crowd.
Activity: I wasn't going to include this category, because it's almost common-sense. But out of my need for thoroughness I opted to add it. If you are traveling for a specific activity, don't forget to think about that when packing shoes. I'm talking about bicycling shoes, competitive running events, hiking…etc. Often for this type of travel, you'll be packing more than one pair of shoes and one pair of sandals. If that's the case, you might want to get an external shoe bag you can clip onto your pack. I'm a big fan of not having to pack shoes in my pack, purely because they take up so much room. A small external pack for shoes will anchor on nicely to any good pack.